Description
Thermaltake Massive 14 Steel Mesh Panel Dual 140mm Fan Laptop Cooling Pad
Massive 142 Laptop cooling pad, built with two 14cm LED fans at the bottom enables laptop cooling capacity pushed to extreme. The ergonomic design of appearance and the most comfortable viewing angle while using are suitable for 17-inch or relative types of laptop.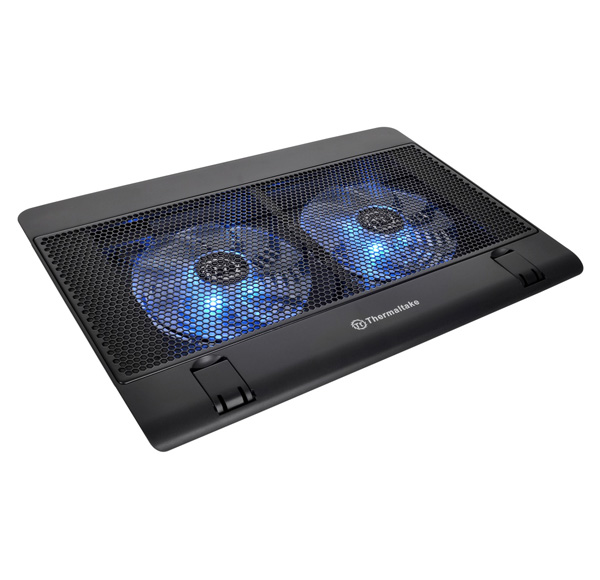 Dual fan double performance
Two 14cm LED fans built in the middle of Massive 142 for maximum speed up to 1100 RPM, enabling laptop to produce cold air and create the best cooling performance.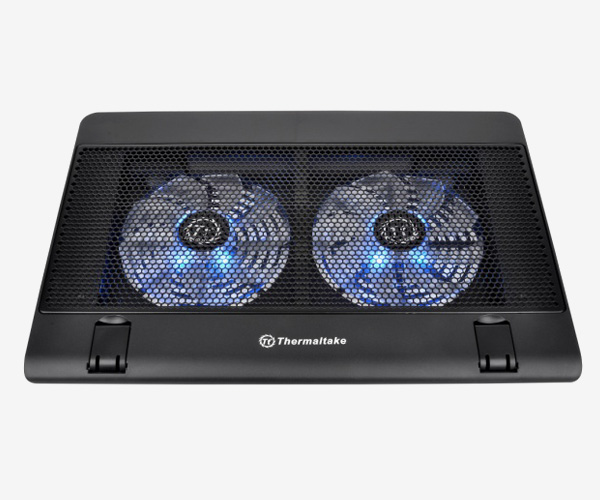 Easy control on the side
The fan speed controller and LED lighting switch located at the side of the cooling pad enables an intuitive fan speed adjustment helping create a balanced cooling performance.