Description
Thermaltake View 71 Tempered Glass ATX Full-Tower CPU Chassis
Four-Sided 5mm Thick Tempered Glass Panels with Swing Door Design
Premium-quality 5mm thick tempered glass guarantees the durability of the window and adds overall strength to the chassis. Swing Doors on either side allows users to demonstrate their DIY spirit and enjoy the ultimate internal component visibility. Take on easy to install building with a fully modular design and easy removal of swing door for full access.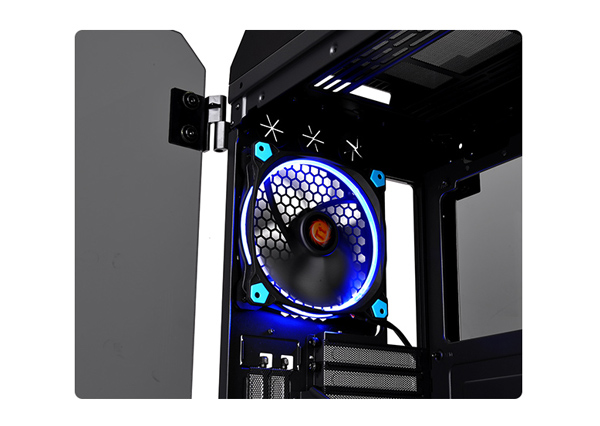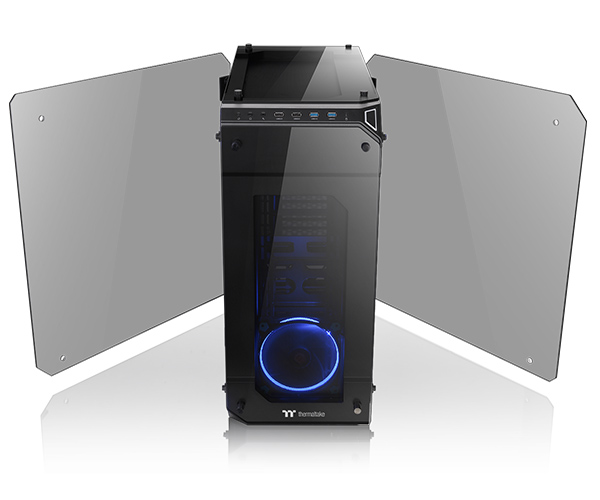 Make the Move to Modular Design
The View 71 TG Edition enables users to freely build their system from the ground up with modular panels, racks, brackets, and pre-design mounting arrays. No more unreachable screw corners or gaps to enjoy even more space for your precious parts during installation or maintenance.
Tool-Free Installation
Innovative 3.5" and 2.5" tool-free drive bay design minimizes the hassles of installation/removal, allowing users to freely interchange the 3.5" and 2.5" storage drives to secure and store with ease.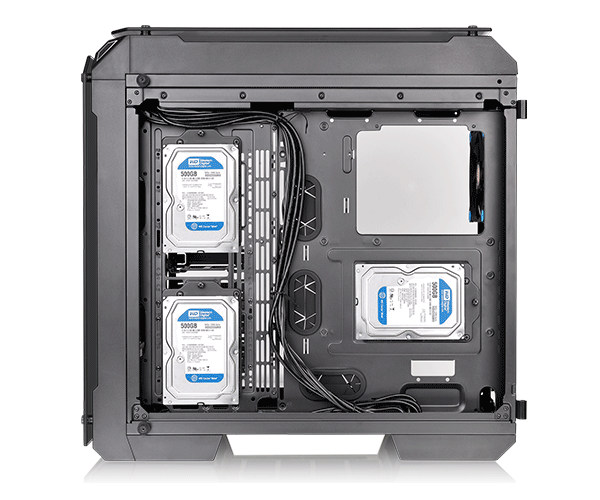 High-End Complete Solution
The View 71 TG Edition allows users to build a complete high-end system that supports motherboards up to standard E-ATX with high-wattage PSU up to 220mm length. With extended graphic card support (up to 410mm), the case simultaneously protects the hardware and increases the CPU's overclocking potential for users looking to get the most out of their hardware. Modular HDD cage design offers more flexibility for custom cooling loops to take advantage of high-end, maximum capacity, cooling allotment without the reduction of GPU length limitations when incorporating enthusiast grade liquid cooling systems.
*Note: Cable management compatibility may vary based on motherboard size and design.
Riser GPU Support Bracket
Specially designed for dual GPU placement options, the View 71 TG Edition has the support for vertical graphic card layout with dual PCI-E slots design. Integrated riser GPU support bracket not only prevents the graphic card from sagging, but also helps to reduce the weight on the motherboard PCI-E slots.
Thermaltake TT Premium PCI-E 3.0 Extender (Optional) – Supports a wide range of GPU solutions with ultra-excellent quality. Features like, extreme high-speed cable with highly-routable design, EMI shielding with conducting polymer are crafted for meeting the most demanding system. Available in 300mm, 600mm and 1000mm length.