Description
Radeon RX6600 WINDFORCE 3X
COOLING SYSTEM
The WINDFORCE 3X cooling system features 3x 80mm unique blade fans, alternate spinning, 3 composite copper heat pipes direct touch GPU, 3D active fan and Screen cooling, which together provide high efficiency heat dissipation.
SCREEN COOLING
Extended heatsink design allows air flow to pass through, providing better heat dissipation.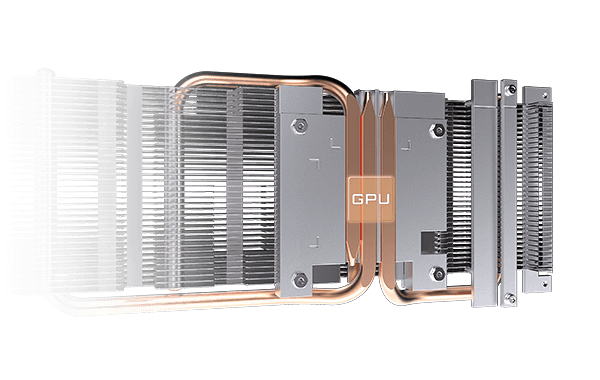 HEAT PIPES DIRECT TOUCH
The shape of the pure copper heat pipe maximizes the direct contact area with the GPU. The heat pipe also covers the VRAM through a large metal plate contact to ensure proper cooling.
PROTECTION BACK PLATE
The back plate not only provides an aesthetical shape, but also enhances the structure of the graphics card to provide complete protection.