Description
Tenda CH3-WCA  1080P Outdoor Wi-Fi Pan/Tilt Camera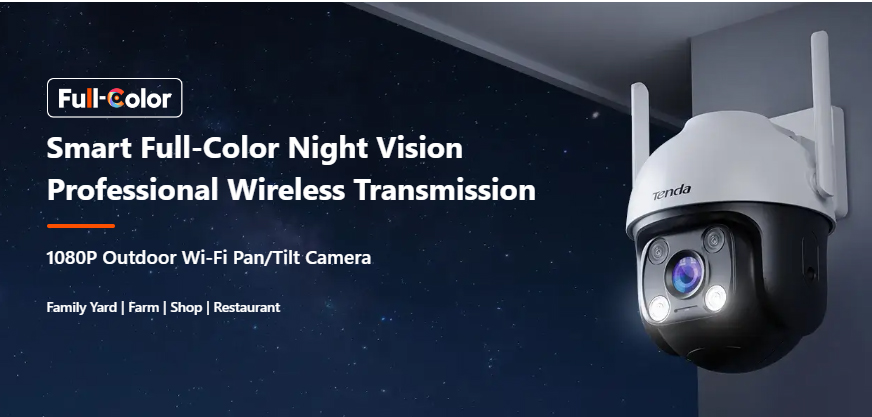 360° Panoramic Coverage Omnidirectional Monitoring
Being able to pan and tilt to take in 360-degree field-of-view, leaving no monitoring dead zone, you can adjust the angle through TDSEE APP to view every corner in real time.
Real Dual Antenna
No Dropping, No Jamming,
Images are Displayed Immediately
With accumulation of wireless technology for 20 years and MIMO technology, we can ensure a stable wireless connection of 250 meters. The camera also supports wired connection.
Full-Color Night Vision, Three Modes Available
Two 
High-Power Spotlights
F1.6 Large Aperture, Brighter Image
With an F1.6 Large aperture, more light is capture, and the image is clearer and brighter even under weak light or dark night.
Smart Human Detection, Audio & Light Alert
When people enter the monitoring area, the camera will give an audible warning with spotlight flashing (three audio alarms can be customized), the alarm notifications will also be pushed to the smartphone in real time.
Two-Way Audio
Easy Communication Anytime & Anywhere
Real-time full-duplex two-way audio communication function enables you to chat with your family anytime and anywhere, bringing the most affectionate greetings to your beloved.
Waterproof and Dustproof
With waterproof and dustproof design, the camera can withstand rainy, sunny, stormy, and even snowy weathers.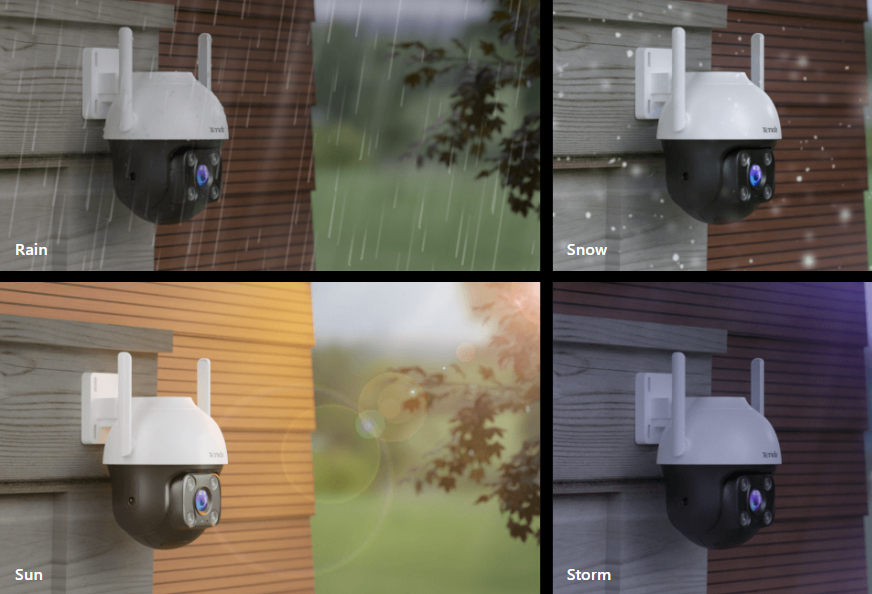 Data Protection / All-round Shield
Encrypted data transmission. It uses AES256-bit super encryption to ensure data transmission security.
Cloud data encryption. Our Encryption reaches the security certification level ISO/IEC 27018.
Three Simple Steps, Easy Internet Access
You can choose to add the camera in a wireless or wired method according to the actual conditions.
1) Download the TDSEE App
2) Power on the Tenda Security Pan/Tilt Camera
3) Run the App and follow the instructions to connect the camera to the internet.
With Adjustable Bracket,
Support Multiple Mounting Methods
Equipped with an adjustable bracket, the camera can be mounted on the ceiling and wall with screw, or mounted on the pole with strap.
Ceiling Mounting
Wall Mounting
Pole Mounting
WARRANTY: