Description
TENDA CP3 SECURITY PAN/TILT CAMERA 1080P
The security Pan/Tilt Camera-CP3, is a high-performance home surveillance Camera that integrates 360° visual coverage with 1080p resolution. It is also fetured with full-duplex two-way audio, smart-motion detection/tracking, sound and light alarm functions. The product is mostly used for indoor scenarios monitoring such as homes, shops, offices and classrooms, etc.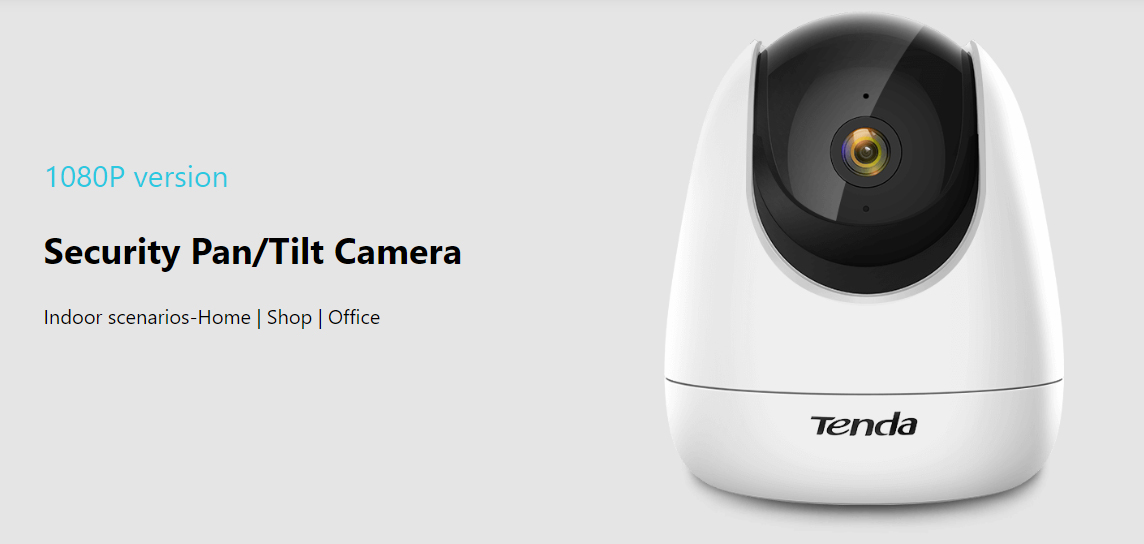 1080P HD Video, Low Noise and Clearer
CP3 adopts 2MP image sensors, outputs 1080P HD videos, reduces noise and captures more details.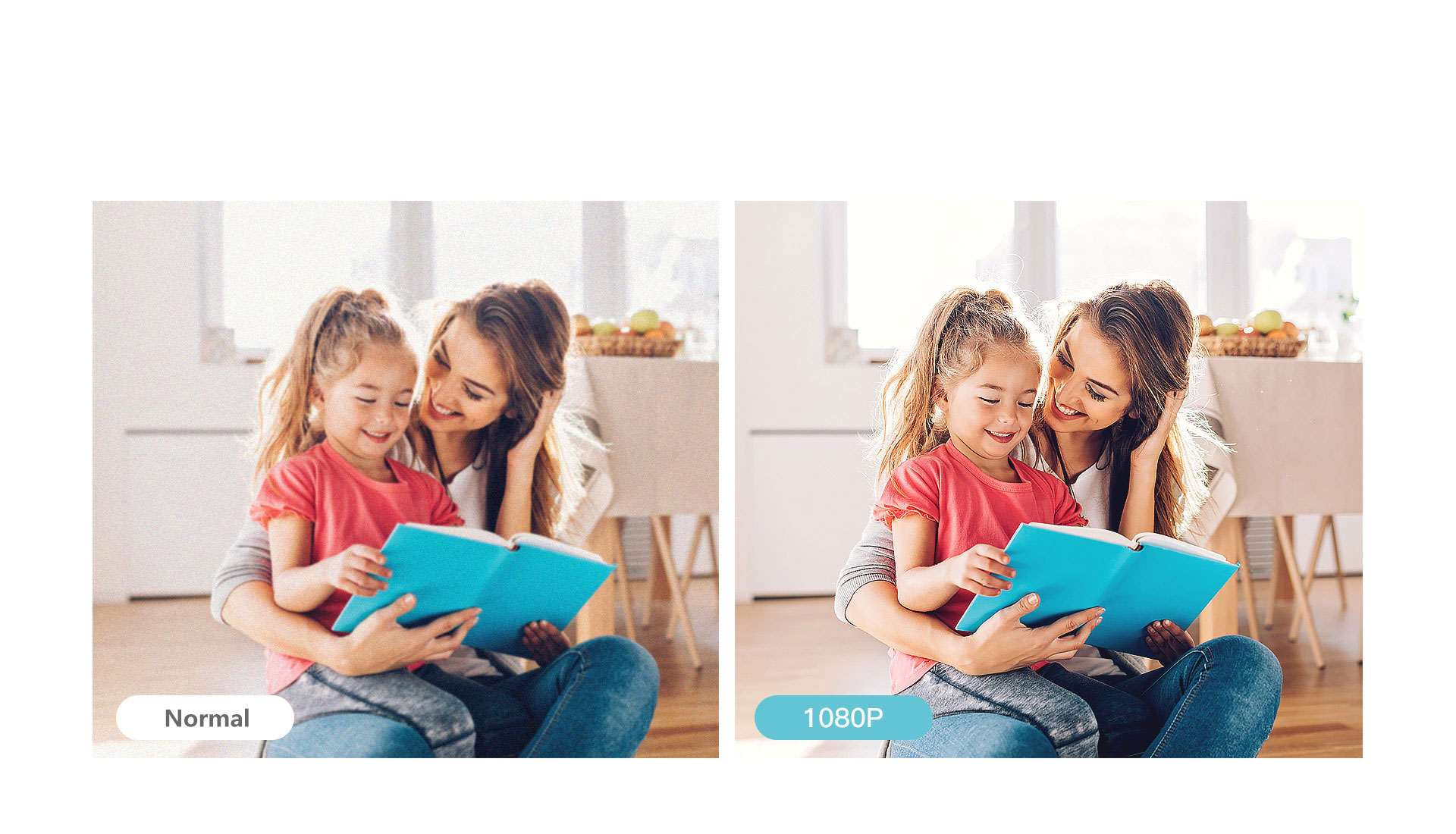 Cover Every Corner of Your Home in Super HD
High speed pan/tilt design enables flexible rotation in all directions. CP3 covers 360° horizontally and 155° vertically (90° up, 65° down) which leaves zero blind zones at all.


Patrol with one click
You can set the pan/tilt Partol locations via the TDSEE App, and the camera rotates cyclically according to the preset location to patrol the area.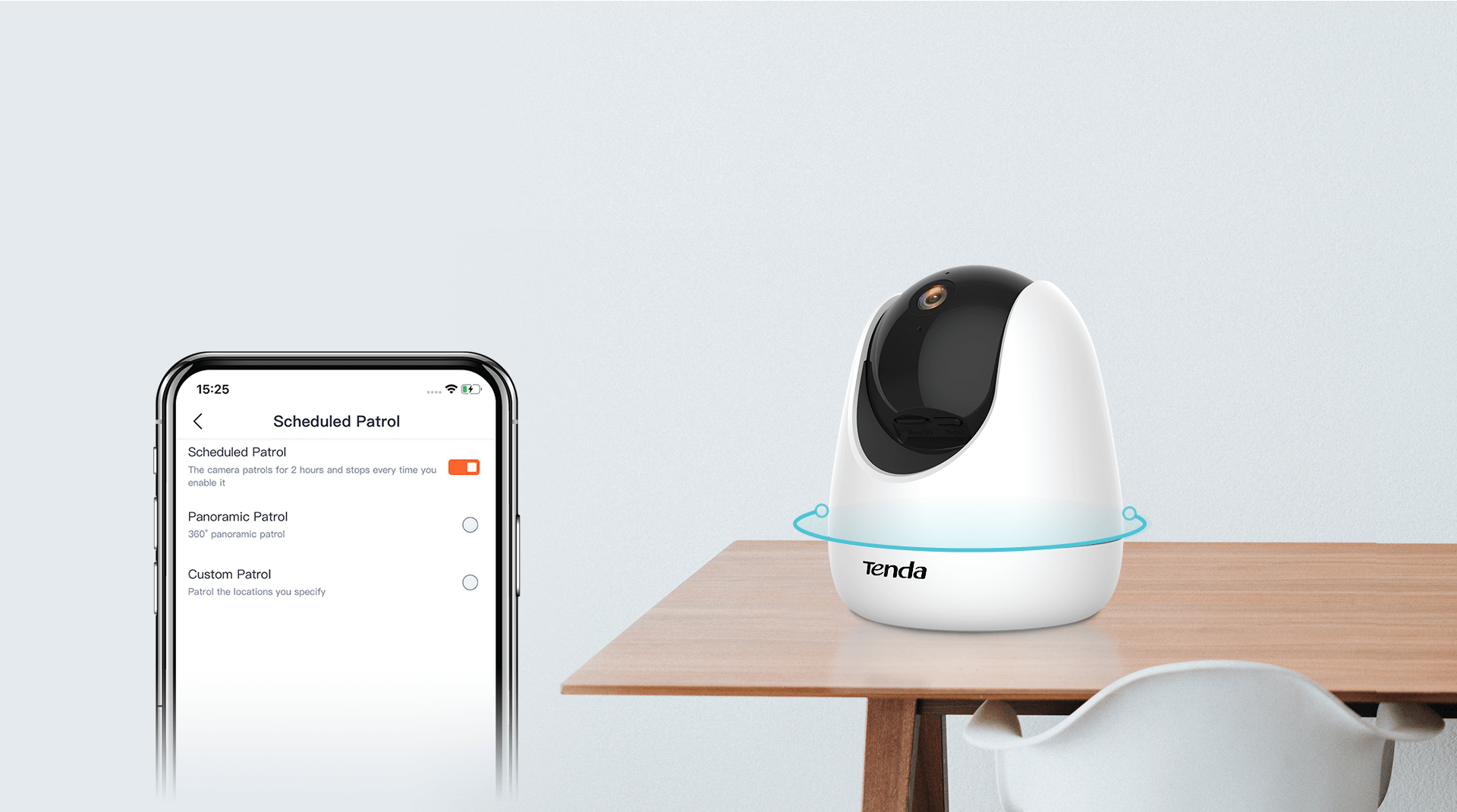 Auto Targeting and Tracking
Based on the AI machine vision algorithms, the "Smart Tracking" can automatically track the movements and store the video.
Active Light and Sound Alarms for Enhanced Defense
When intrusion is detected during the alert period, a sound and white flashing light alarm will be triggered to warn illegal intruders. At the same time, the alarm message will be sent to your mobile.
Two-Way Audio Easy Communication Anytime & Anywhere
Real-time full-duplex two-way audio communication function enables you to chat with your family anytime and anywhere, bringing the most affectionate greetings to your beloved.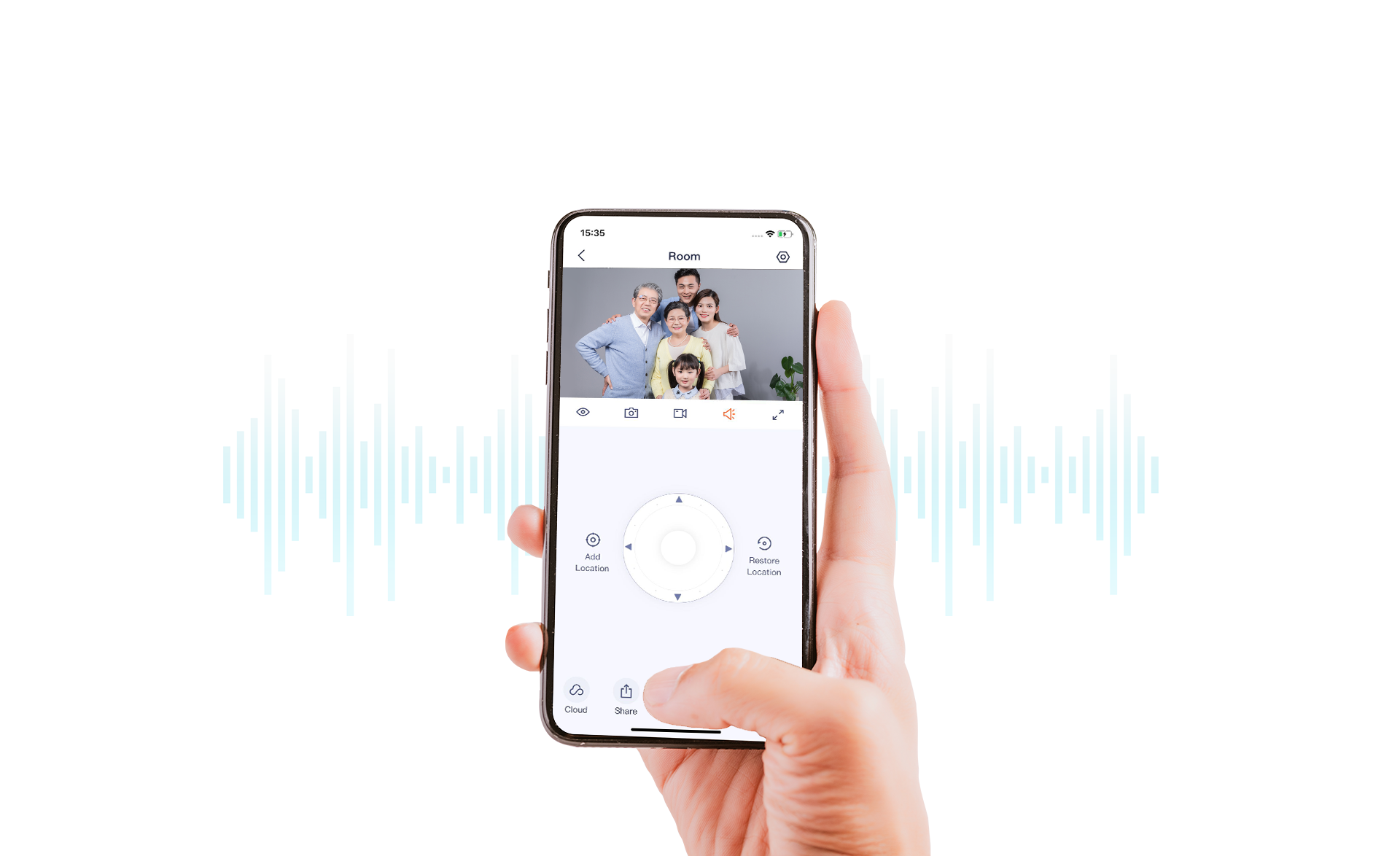 Customize your voice alerts
You can customize 3 personalized audio message for shop greeting or theft warning
Tenda, the Wireless Transmission Expert
The built-in dedicated antennas increase Wi-Fi performance by 30% and vedio is still smooth after passing through 2 walls.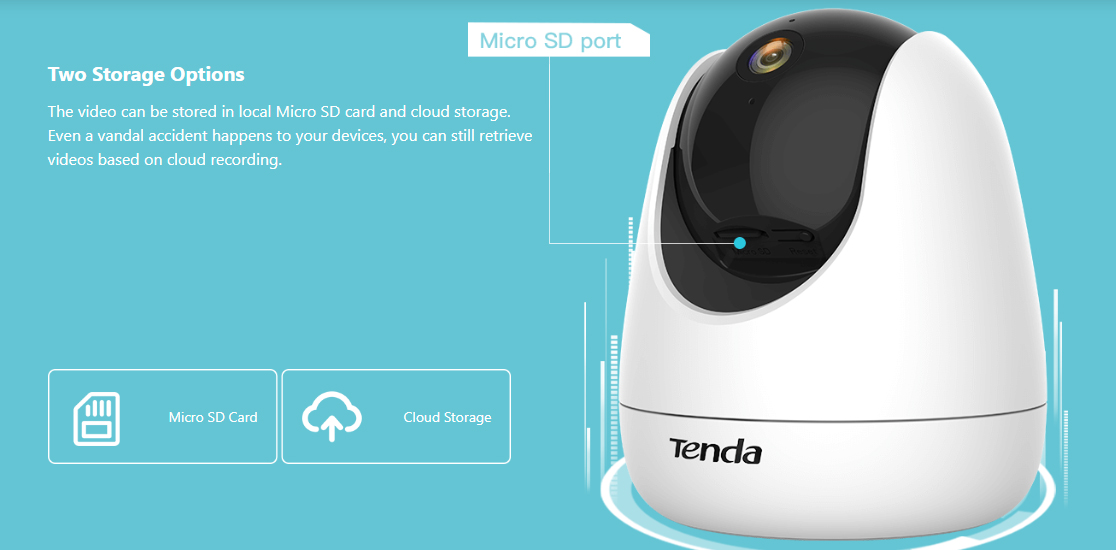 Three Simple Steps, Easy Internet Access
Support Desktop, Ceiling and Wall Mounting
The product is delivered with a seperated "Base". The camera can be directly placed on the desktop, or the top of the wardrobe, etc. You can also install the "Base" on the ceiling or wall first, then buckle the "Camera" on the "Base" and by rotating it about 40°. The screen rotation function in APP is necessary when you install CP3 on the ceiling.

WARRANTY: